THE INTELLIGENCER
by Leslie Silbert
---
C H A P T E R T H I R T Y - T H R E E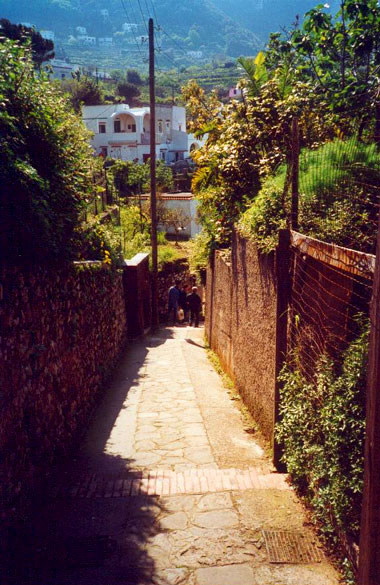 Via Castello, Capri
The route Jason Avera and Connor Black take up to Luca de Tolomei's refurbished medieval castle.
---
C H A P T E R T H I R T Y - F I V E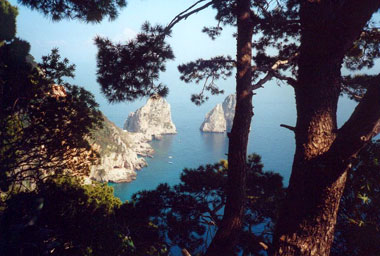 View from the Belvedere of Punta Cannone
As seen from the scenic overlook adjacent to Luca de Tolomei's Capri home.
---
C H A P T E R T H I R T Y - S E V E N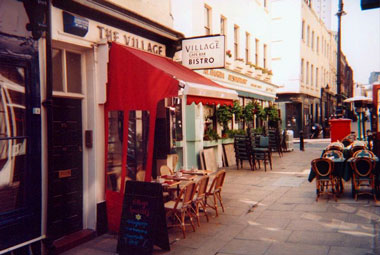 Shepherd Market, London
Kate meets Adriana here when she returns to London from Capri.
---
T H E A U T H O R ' S N O T E
Document about Marlowe's Espionage Career
Below you will find the only reasonably solid evidence we have that Marlowe worked for the secret service. In 1587, the Privy Council sent a letter to Cambridge University to squelch rumors that Marlowe was a Catholic traitor preparing to defect to the English Catholic seminary in Rheims, France, and prevent his expulsion. The letter itself does not survive, but the Council's minutes for the meeting during which it was dictated, describe the letter's contents in considerable detail: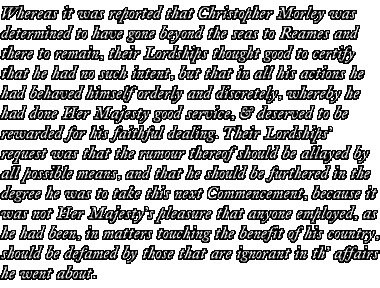 ---
©2005 Leslie Silbert. All rights reserved.
Website design by Chris Costello.