THE INTELLIGENCER
by Leslie Silbert
---
C H A P T E R T H I R T E E N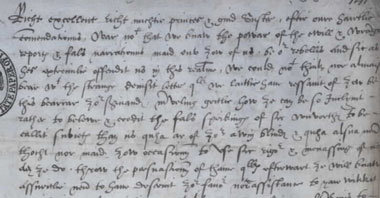 Partially Ciphered Letter by Mary Stuart
Letter, partially in cipher, from Mary Queen of Scots to Queen Elizabeth I, dated March 15, 1566. Click here to see the whole image. Note that this is the letter used on the cover of The Ingelligencer. Courtesy of The National Archives, London.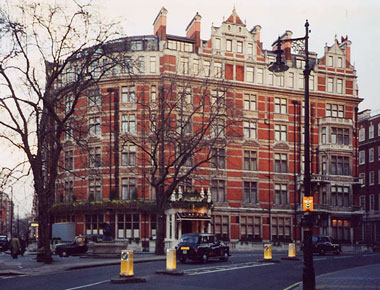 The Connaught Hotel
Kate checks into this Mayfair hotel when she arrives in London.†
---
C H A P T E R F O U R T E E N
Thomas Kyd's Interrogation, May 1593
Click here to read the accusations lodged against Marlowe by the playwright Thomas Kyd. It is believed that Kyd wrote or dictated the contents of this document immediately after being tortured.
---
C H A P T E R F I F T E E N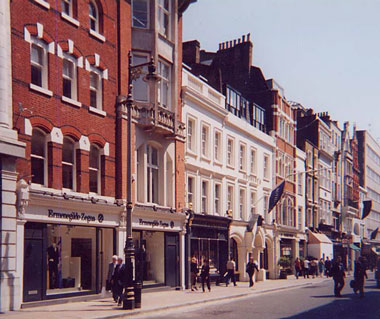 Old Bond Street, London
A posh street in Mayfair. The white building in the middle of the image is a Sotheby's auction house.†
Sotheby's, London
Kate attends an auction here her first evening in London.†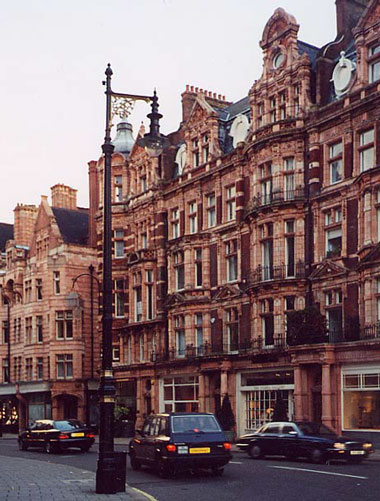 A Georgian mansion across from the Connaught, similar to the one in which the Slade Group has an office.†
† Photograph taken by Leslie on a research trip.
---
©2005 Leslie Silbert. All rights reserved.
Website design by Chris Costello.